Buying a Home? Move the Slide to Your Purchase Price to See Your Savings!
Rebate subject to $1,500 minimum.  See FAQ's below for more details.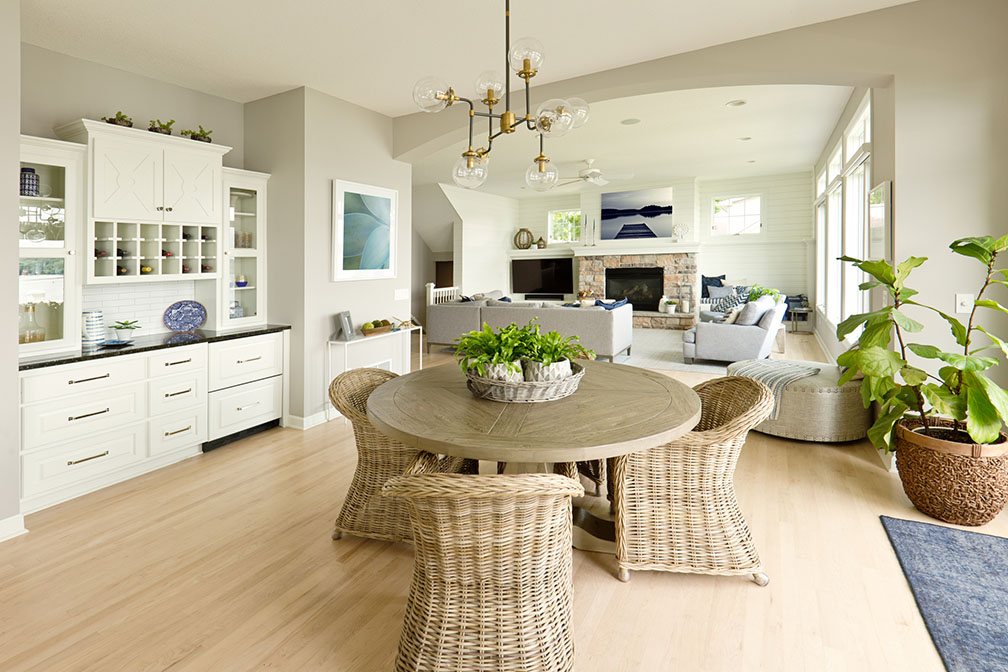 Do Buyers Pay For Their Agent's Services?
Depends on how you look at it.  The seller pays the buyer's agent with money the buyer provides to the seller at closing – and most of the time that money is borrowed by the buyer!
The Edelen & Edelen Relators 1% Buyers Rebate allows you to become a more competitive buyer or reduce the amount you actually pay for your home!
Do You Get Full Service Along with Your Rebate?  Yes – You Do!

Are You Ready to Find Your Dream Home?
Contact one of our seasoned real estate professionals
CONTACT
Buyer's Frequently Asked Questions
As a Buyer, I don't pay an agent commission, right?
Maybe. Depends on how you look at it.  When a seller lists their home, they specify what they'll pay their Listing Agent to sell their home and what they'll pay a Buyer's Agent (typically 3% to each agent; 6% in total.) If the buyer doesn't have an agent, generally the Listing Agent receives both commissions. While the Sellers pay commissions at closing, it's with money they receive from the Buyers.  So why not get some of your money back with the Edelen & Edelen 1% Buyers' Rebate?
How do you rebate so much money?
The Edelen & Edelen 1% Buyers' Rebate is for Internet savvy buyers who do most of the shopping online. We work with buyers who already have a good sense of their target neighborhoods, price range, have their financing in place, and are ready to buy. By working primarily with these buyers, we can deliver efficient value, guidance and expertise. Because our buyers are sharing more of the work themselves during the search process, we're able to rebate 1% of our commission.
How does the rebate work and when do I get it?
The Seller typically pays the Buyers' agent 3% of the home purchase price. We give Internet savvy Buyers like you 1% of our net commission with a check or a closing credit.  If you buy a $300,000 home the Edelen & Edelen Buyer's Rebate is $3,000!
Please note: The rebate is subject to a minimum net commission of $2,000 to Edelen & Edelen.
When/how should I get started with Edelen & Edelen as a home buyer?
Feel free to call, text or email us any time about a specific property. Many of the buyers we work with are already actively looking for properties on their own via open houses or by contacting listing agents directly.
If you already have a home (or a few homes) that you want to see, give us a call or schedule a showing request through our website. We'll set it up for you. And remember, the Edelen & Edelen Buyer's Rebate means you'll get back 1% of the buyer's agent commission at closing — $3,000 on a $300,000 closing!
Besides the property showing, what other type of help do you provide buyers?
Edelen & Edelen is a full-service Real Estate agency.  We will help you through the entire process, finding properties, accompanying you during showings, writing offers, counter offers negotiating terms, conditions, inspections and repair requests. We work with your lender to ensure a quick and a stress-free closing – doing everything to eliminate late surprises!  We do everything but keep all the commission for ourselves.
How do you handle inspections, appraisals and the pre-closing process?
Edelen & Edelen coordinates all the inspections the Buyer wishes to conduct.  We help prepare and present the Repair Request to the Sellers' agent then negotiate the final repair list.  We coordinate with the Listing Agent to ensure agreed upon repairs are complete prior to closing.  Lastly, we work with your lender and the closing attorney/title company to move quickly to close.  We are a full-service Real Estate brokerage.
How do I schedule a home showing?
You can schedule home showings however is most convenient for you: via our website or by calling us or contacting one of our agents directly. As long as you use Edelen & Edelen as your Buyer Agent, you'll be eligible for our Buyer Rebate.
What if I am already working with an agent?
Our professional ethical standards prohibit poaching of clients from other Realtors.  We can work with you only if you are not under contract with another Realtor.